A little history
Before La Friche became La Friche, it was one of France's largest factories, the SEITA. This tobacco factory employed nearly 1,000 women and men until it shut down in 1990. Starting in 1992, a cultural project began to develop in the newly emptied buildings, at the behest of the city of Marseille alongside elected official for culture Christian Poitevin (also known by his artist pseudonym, Julien Blaine), and the director of Système Friche Theater, Philippe Foulquié. In the months that followed, a number of producers, cultural operators and artistic teams joined the Friche project. In 1995, with architect Jean Nouvel as President of the association, La Friche launched a study that would establish the ambitions and founding principles of La Friche la Belle de Mai, forging a close connection between the urban and cultural dimensions of the project.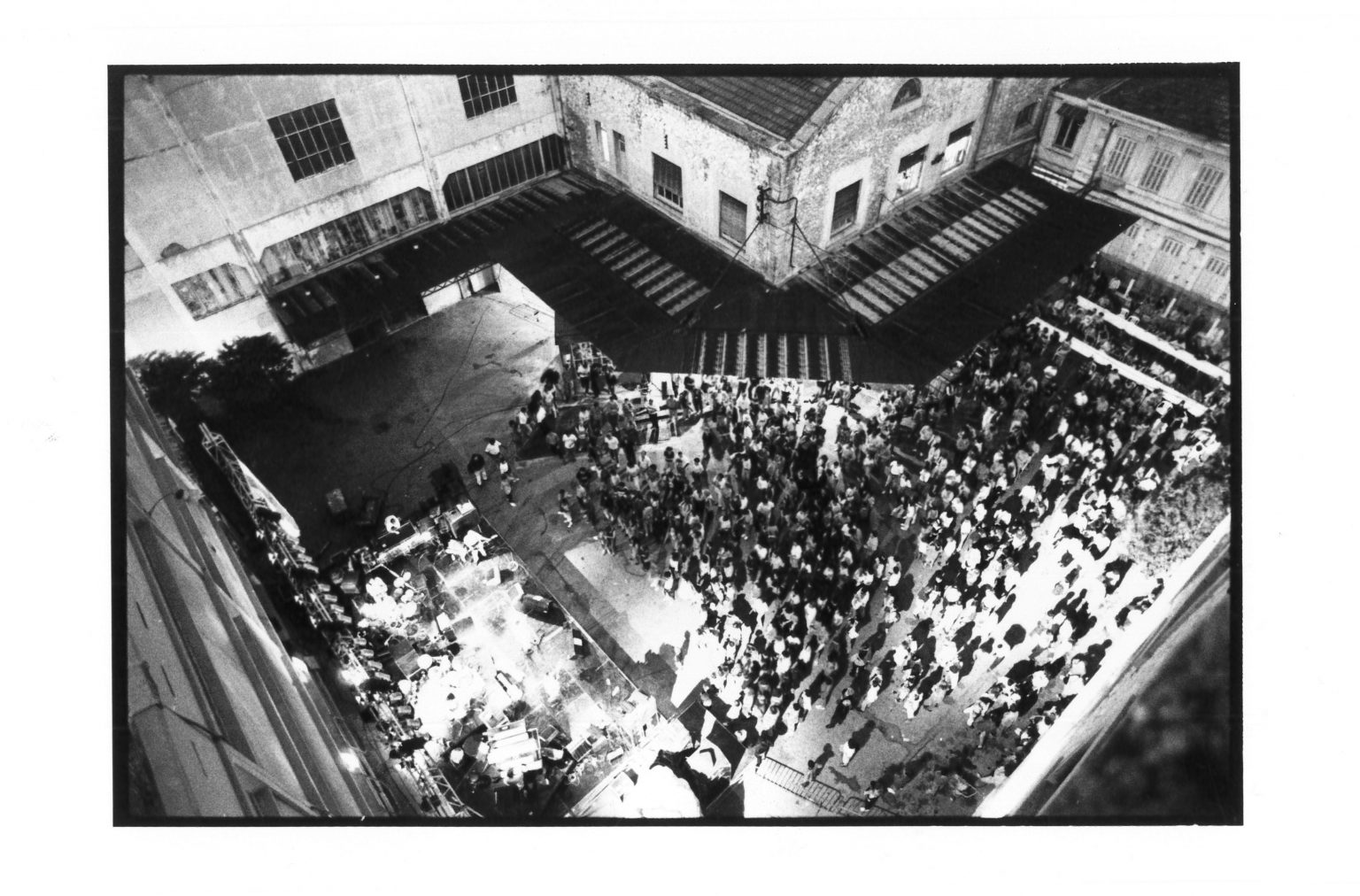 Since its inception, La Friche la Belle de Mai has experimented with atypical forms of governance and transformation processes. In 2007, a collective interest cooperative (in French, a Société Coopérative d'Intérêt Collectif, or SCIC), helmed by Patrick Bouchain, was founded in order to advance and amplify the transformation of what had become a real community within the city. This system of collaborative management is unique in France for a project of this scale.
La Friche underwent several major phases of construction that made it possible to transform the site into workspaces for its residents, as well as exhibition and performance spaces, a restaurant, a daycare, and more. The period from 2004 to 2006 saw the creation of the Cartonnerie and the restaurant; 2009-2012 brought more changes to the restaurant, as well as the skatepark and daycare. The biggest changes of all came in 2013, when Marseille was a European Capital of Culture: upgrades were made to accessibility and circulation, new workspaces were installed, the Panorama exhibition space and two concert venues were added, augmenting the overall quality of performance and gallery space. The major construction projects of 2013 also made the rooftop accessible, adding 8,500 square meters of open-air space with a stunning view of the city and the sea. Architect Mathieu Poitevin oversaw the project with ARM Architecture.
The cultural events held at La Friche are growing in scale, including summer evenings on the rooftop, events taking place all over La Friche for a period of two days and two nights, an array of high-standard visual arts programming. Relationships have been forged with Marseille's major artistic venues, including the Théâtre de la Criée, Festival de Marseille, Festival Jazz des Cinq Continents, and the Printemps de l'Art Contemporain contemporary art festival. Since 2013, La Friche has become an essential feature of Marseille's cultural landscape.
In 2015, a playground was added to the skatepark built in 2009, paving the way for La Friche to prioritize its development as an even more welcoming place for residents from the surrounding neighborhood, particularly young people. In 2017, another round of construction was completed, inaugurating the Plateforme, which is dedicated to youth activity in collaboration with several residents and partners focused on children and adolescents. The open-access, multi-use recreation area called La Place des Quais was built alongside the railroad tracks during this period, making La Friche even more open and accessible to its neighbors in Marseille
We haven't finished writing the story of La Friche la Belle de Mai, a truly singular adventure in urban and artistic experimentation, social cohesion, and civic action.